The new modern kit design is available for Large scale ( G ), standard gauge,O- scale, on30, HO with safety wire.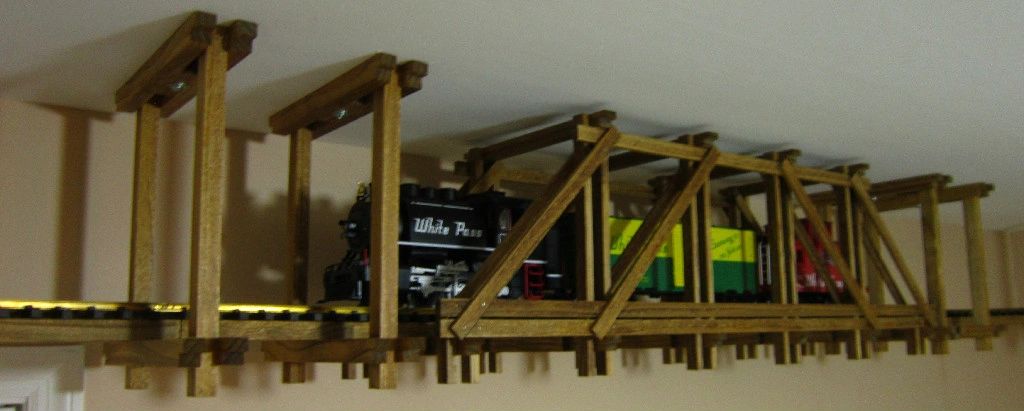 Add a 4 ft trestle, covered, flat bridge to your modern kit. Photo represents golden oak color.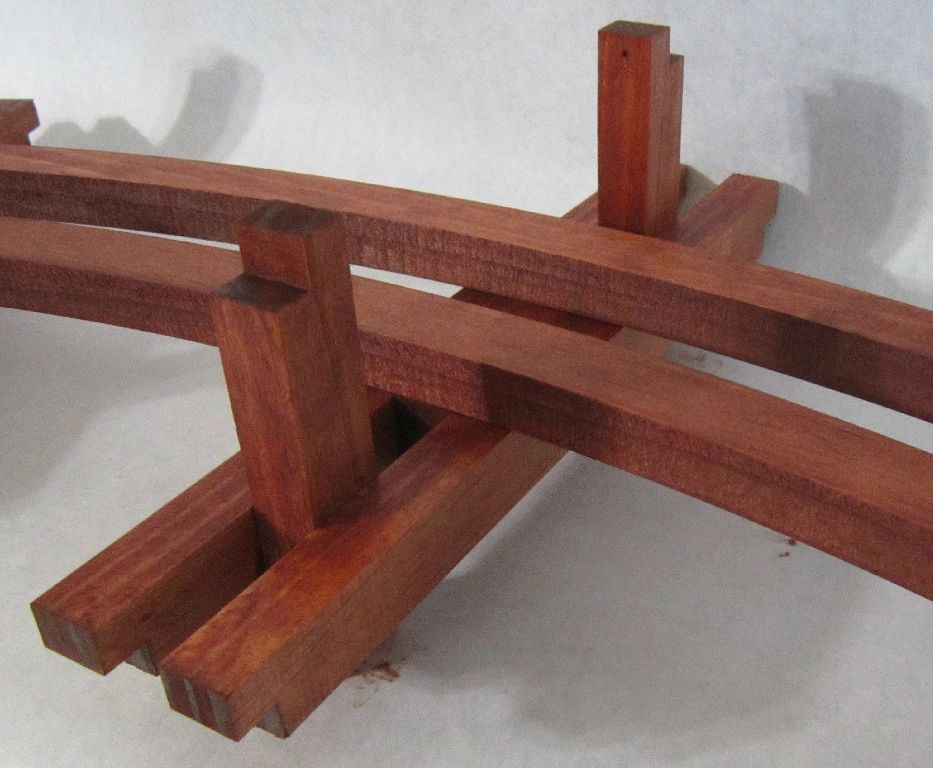 G and Standard gauge modern safety wire system for each curved section of track bed. Comes with punched holes for screw eyes and 24 gauge wire. Not shown in photo. Photo represents gunstock color.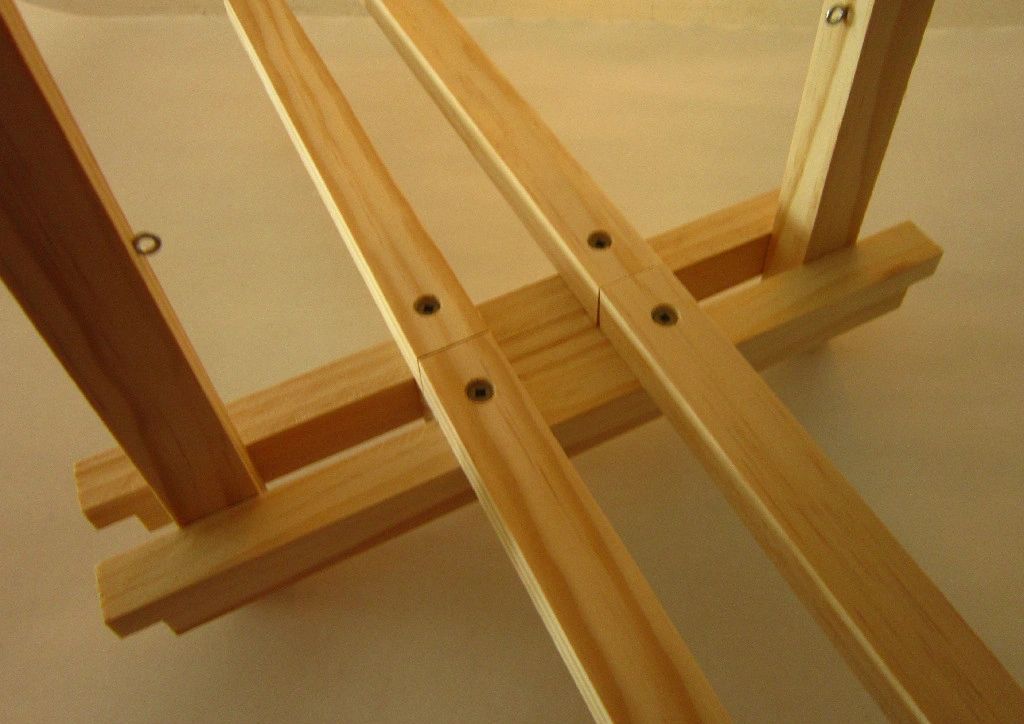 All track rails, bridges are screwed to hanger base. With screw eyes for 24 gauge safety wire. Photo represents G-scale and standard gauge safety wire.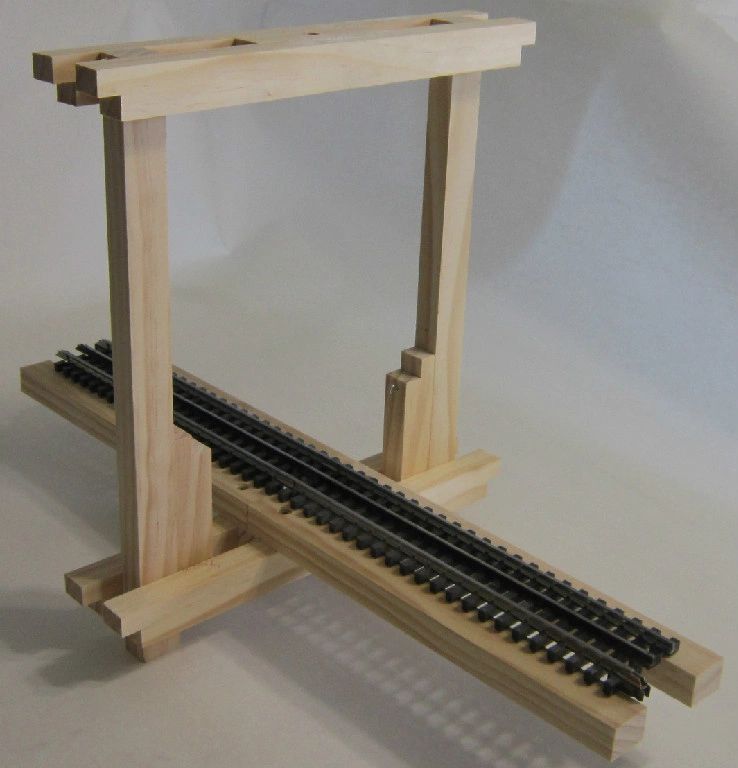 Photo represents O-scale and HO safety wire.
Photo represents a completed modern kit before heading to the stain room with hangers, straights, curves, safety wire brackets, (paper patterns not in photo), hardware and a layout. Everything you need to hang your ceiling train kit.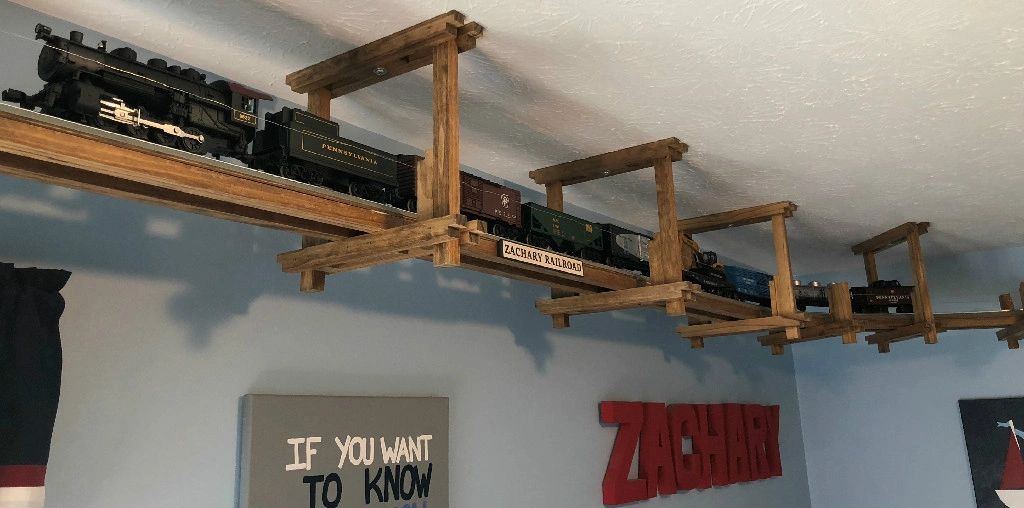 Brad,
I just got back from vacation and installed the ceiling train kit. Your product is amazing and the installation was extremely smooth. Family and friends have already been asking me for your contact information. My son is thrilled and the only negative is now it's a battle to get him to turn off the train and go to sleep. Thank you again Sir!
Chris
$20.00 Per Foot

If your room is 14' 1 3/4" x 12' 2 1/2"
14'+14'+12'+12' = 52' x 20 = $1040.00


Included with your kit


1. Layout
2. Hardware
3. Paper patterns
4. Hangers, straights and curves
5. Stained with any minwax color
6. Safety Wire based on 12x14 room $50.00
Comes with everything you need. Track and train not included.
Allow 5 to 7 days for shipping.
Shipping included in the USA - Over seas shipping not included